WORKSHOPS - STUDY ABROAD
Come join us on a photographic adventure to Morocco.
In association with Sacred Heart University, Vision Project is pleased to
announce a study abroad workshop in photography. You do not need to be
a student at Sacred Heart University in order to participate in the program.
December 26, 2014 – January 7, 2015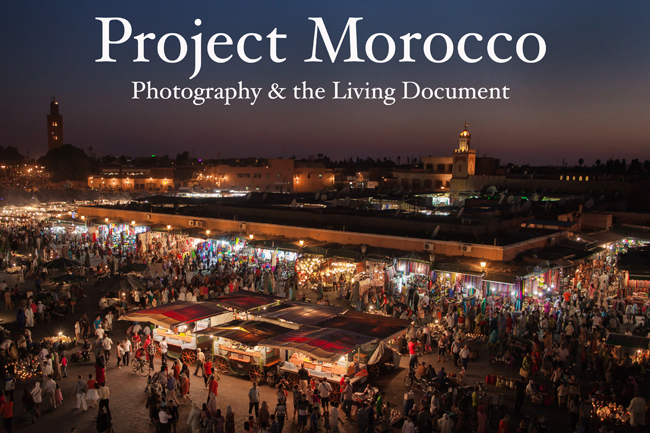 This opportunity will enable students to explore the culture, place and people using digital photography as our medium of expression. The course is designed to help students develop the skills, discipline and insights necessary to create documentary productions. At the same time, we will submerse ourselves in Morocco's the past and present culture. We could not create a better situation for the student to begin to understand the workings of a real documentary assignment.
The program will be run in a way similar to that of any major professional news organizations working on an assignment. Focus is placed on making strong visual images and developing photo essays. Emphasis will be placed on the 'process' of creating documentary work. This will encompass everything from preparation, gathering information, equipment, shooting the pictures, the importance of editing and learning to think on your feet. There will be daily assignments, in addition to individual projects determined by the student. At the end of every day there will be a critique & discussion about the day's work. As a class, the collective goal will be to create a comprehensive portrait of areas we visited.
For more information:
CLICK HERE FOR THE APPLICATION & MORE DETAILED INFORMATION
or call: Office of Global Affairs – (203) 396-8028
or
studyabroad@sacredheart.edu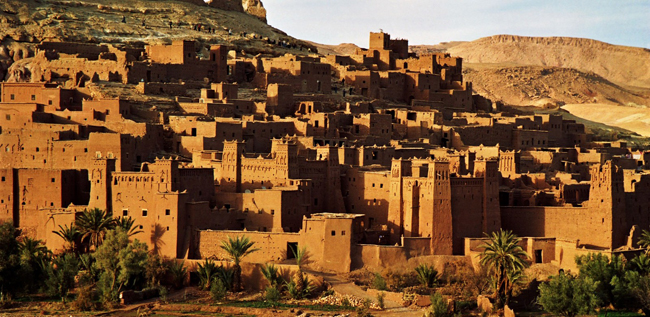 Our itinerary will include: Casablanca; the exotic Fes and its labyrinth of streets within the medinas; the imperial city of Meknes; from there we visit the ancient Roman ruins of Volubilis; before heading to our desert camp along the towering dunes of the Sahara Desert at Merzougz. Our next stop is located in the foothills on the southern slopes of the Atlas Mountains in the Province of Ouarzazate. It is the kasbah and UNESCO World Heritage Site at Aït Ben Haddou. We conclude our trip in the mysterious city of Marrakech.
While the student is immersed in a new environment, he or she will first determine what and where their focus of interest lies. They will then seek out and follow the story, shooting & editing the experience into a cohesive whole. Our ultimate goal will be to create photographs that affect others? As individuals, photography can give us a strong and important voice. It can serve as a means in which we generate awareness and chronicle our history.
Students must shoot digitally. Students will be required to bring all of their own camera equipment & a laptop with the appropriate software. Instruction will be given in photography & photoshop.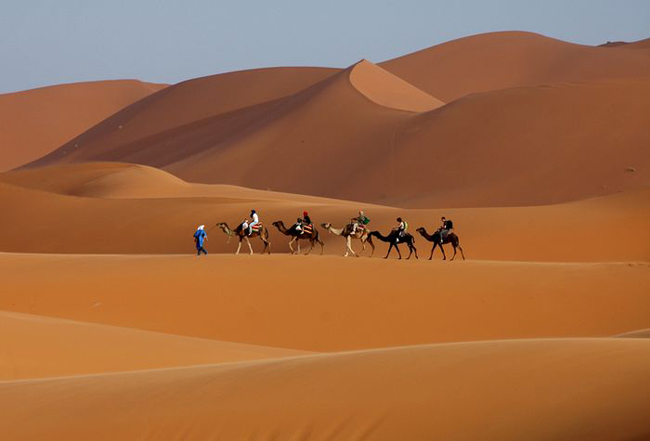 DAILY ITERNIARY UPON ARRIVAL IN MOROCCO
Morning Meeting/ Breakfast
- talk over the day's goals
- prepare for the day's assignment
- make sure all logistics, equipment, and travel details are clear
Morning into early afternoon
- shooting of the day's assignment
Late afternoon
- back to base
- moving the day's images into computers
- downloading, filing & creating digital presentation for evening critique
- those individuals who have an afternoon shoot stay in the field
- those individuals who have an evening shoot prepare to go back out into the field
Evening
- critique & evaluations of days work
- creation of work station Story-Board on main computer
- digital files transfer to main computer—
- set up in a linear manner (the story-board stays up the entire length of our stay) to show development of the documentary.
- go over the details of the next day's shoot.
We will refer to this story-board daily to help us see, build, edit and complete the project. The panel will serve to show us where our story gaps lie; what needs to be re-shot or rethought; give us new ideas & direction as to where we need to go and what we need to explore. It allows us to see and evaluate our story line and determine how we need to focus.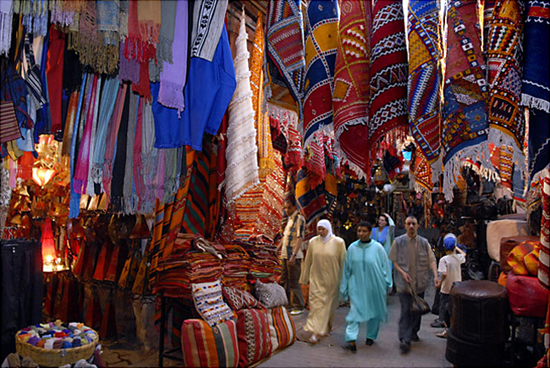 Day 1 Casablanca - Group arrival transfer.
Day 2 Volubilis/Meknes/Fes (1B) - Take a guided tour of the imperial city of Meknes and the ancient Roman ruins of Volubilis before continuing on to Fes.
Day 3-5 Fes (1B) - Explore the labyrinth of streets within the famous Fes medinas of Fes El Bali, a UNESCO World Heritage Site. Meander through the many intriguing souks and visit one of the ancient tanneries and the view from above. Visit Fes El Jedid & the French designed Ville Nouvelle section of the city.
Days 6-7 Merzouga/Desert camp (2B,2D) - Drive south towards the Sahara Desert. Explore the local region before a memorable camel ride to overnight in a desert camp.
Day 8 Aït Ben Haddou (1B) - Visit to the Aït Ben Haddou Kasbah, a UNESCO World Heritage Site.
Day 9-11 Marrakech (B) - Transfer to Marrakech, guided medina visit with certified city guide upon arrival. Visit the Djemaa el Fna Square in the evening to see the gathering of musicians and street performers.
Day 12 Marrakech (B) - Depart for NYC.
Inclusions
• Arrival and departure group transfers
• Meknes guided tour. Volubilis guided tour. Fes guided tour. Sahara Desert excursion with camel ride and overnight in a Berber camp. Aït Ben Haddou kasbah visit, Marrakech medina guided walk.
• Accommodation in various shared hotel rooms throughout stay in Morocco.
• 12 breakfasts, 3 dinners.
• Chief Experience Officer throughout.
Orientation and support at Sacred Heart and in Morocco
*Note: Students are responsible for additional costs associated with international airfare to Morocco, lunch/dinner and personal expenses. It is assumed that students will already have a digital camera, laptop and software; therefore these are not listed on the budget worksheet.
A VISA is not need for citizens of the United States
In summary, the following is included in your program fees:
Confirmation fee: Students will be asked to submit a non-refundable $250 confirmation fee payable to "Sacred Heart University" two weeks after their approval to study abroad on a SHU Office of Global Affairs program.
Billable program costs: The Sacred Heart University Student Accounts office will bill students the following amounts:
Part-time Undergraduate SHU tuition rate (3 credits) - $1635
Part-time Graduate SHU tuition rate (3 credits) - $2655
Accommodations/Program fee* - $3055
Registration fee - $115
The total billable program cost due to Sacred Heart University is $4805 (undergraduates) or $5825 (graduates)
The total program cost paid to Sacred Heart University is $5055 (undergraduates) or $6075 (graduates) (confirmation fee + program cost)
*ACCOMMODATIONS / PROGRAM / CONFIRMATION / STUDY ABROAD FEE INCLUDES:
Program orientation, airfare, airport and departure group transfers, guided tours in Meknes/Volubilis/Fes, housing in shared accommodations, some meals, mandatory basic international health insurance, some meals, and excursions
IMPORTANT DEADLINES:
• Early Fall (TBA) – Information Sessions
• October 1, 2012 – Last day to apply
• October 15 - Admissions decisions dispersed
• October 29 – all of the following is due to the Office of Study Abroad:
Confirmation forms
• Late Fall - Remaining program fees due (bills sent out by
• Student Accounts in the normal fashion)
• Late Fall (TBA) - Pre-departure orientations and group meetings
For more information:
CLICK HERE FOR THE APPLICATION & MORE DETAILED INFORMATION
or call: Office of Global Affairs – (203) 396-8028
or
studyabroad@sacredheart.edu